CHOICES offers you Behaviour Consultant, SLP, OT & PT Services: 
CHOICES Fee for Service program is delivering one-to-one virtual sessions during the COVID-19 crisis with our REACH professionals.
When might you need a Behaviour Consultant?
If you have a child who may have difficulty following routines or perhaps there are signs of aggression with siblings or other family members. He or she may seem to have unpredictable behaviours or often react adversely or become self injurious.
Speech Language Pathologist (SLP) Services:
Speech-language pathologists, also known as speech therapists, provide services that focus on verbal and non-verbal communication skill development.
Occupational Therapist (OT) Services:
An Occupational Therapist (also known as an OT) helps children in the development of skills that are needed in their daily activities. These may include self-care (such as eating, swallowing, dressing, and toileting) or productivity (which involves play and fine motor activities such as holding a pencil, cutting with scissors, and drawing) or leisure activities (swimming, soccer and hockey).
Physiotherapist (PT) Services:
A Physiotherapist (also known as a PT) helps promote gross motor development of infants and children.  Help may be needed when a child has difficulty acquiring the motor skills expected within their age range.
CHOICES Groups:
Summer Series Camps – :
REACH Summer Series Summer Camps provide 8 weeks of fun for complex kids at our child development centre. Every week is filled with many active and creative activities differentiated to support a variety nuerodiversities. Summer Series is designed to encourage connections in a structured but playful manner. Click here for details on 2022 camps. 
Social Smarts:
Reach's Social Smart Group is an opportunity for children with Autism Spectrum Disorder ( ASD)  to connect, develop friendships and increase their social skills. This group is facilitated by a Behavior Consultant and  Behaviour Interventionists.
Would you like assistance improving your child's behavior or speech and motor skills?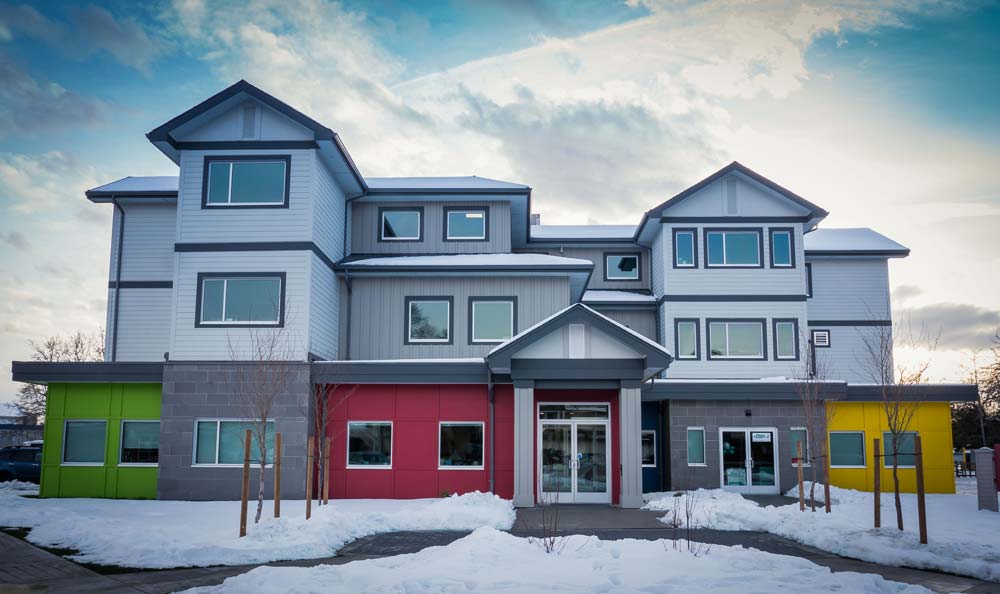 We're here to help! REACH CHOICES Program offers a coordinated team approach to support services.
We work with families that have children with all types of challenging behaviours and all diagnoses. We can also help with your child's speech, motor and skill development if you are noticing a delay. 
Choose a program or consultants that suit your family and child's needs. We have experienced staff here to help you. Contact Katie for more information on all services including music therapy groups. 
If you can say yes to these questions, then our program is right for you.
Do you want to learn new ways of interacting with your child and build effective skills so you can enjoy your life to it's fullest?
Do you want to be able to work proactively to ward off future challenges and feel like you are always on tops of things and ahead of the game?
Can find an hour every week or so to meet and strategize?
Contact CHOICES for more information.
Contact us for a comprehensive evaluation from a Behaviour Consultant to assist your family if your child has behaviour problems. Contact us to inquire about SLP, OT and PT sessions if your child needs help with physiological development. We're here to help!
Gina Maslin ginam@reachchild.org

Reach Choices Handbook
Join our mailing list to get updates on virtual services we offer: 
We will send you the latest service offerings through CHOICES during the COVID-19 crisis. 
List Of Workshops Available:
Music Therapy
Social Smart Group
Toileting
Picky Eating
Download our Behaviour Science Resource:
Discover the 11 powerful secrets behavior science is telling us. Learn helpful strategies to  shape & manage your child's behavior so you and your family can experience a happier, less stressful life. Sign up  to get updates from CHOICES
What Our Clients Have To Say
Trish Meier
Sometimes, it is hard enough to move through life on a day to day basis, but to do so with an autistic child has it's challenges to say the least. Heather is like my Guardian Angel, or even my best friend. Whether I email, call or text her with my questions or issues, she is so helpful, prompt and best of all honest with her answers. As a parent we often feel lost, or helpless, and she will always reassure us that we are doing a good job and get us on the right track again. Not only is our son doing better socially, but our family is more balanced and stronger together. We all benefit having Heather in our lives, we are so grateful and thankful for all she has done for us and taught us.
Chad & Christine Williamson
We wanted to let you know that we are grateful for the support that Reach provides!
We appreciate how our BC (Heather) listens to our families needs and wants in order to create an action plan for us.
She has great rapport with our daughter, listening well and relating to her while at the same time teaching her powerful life skills.
We feel empowered with simple strategies that we can use on our own to improve the quality of our life and are excited about the future! 🙂 💙 Sent with gratitude 💙
Denise, Natalie's grandmother
Heather Anderson Pickell has been a life saver for our family. Our Granddaughter has ASD, ADHD, OCD, Anxiety, Depression & Extreme behaviour and mood swings. It took Heather a number of visits before our Granddaughter would even let her in her room and talk to her. Because of Heather's natural ability to connect with children, she was an instant friend. From there, Heather works her Behavioral/Counselling magic & our Granddaughter has improved immensely. It's going to take a long time but Heather is in for the long haul and at times, rearranges her schedule to accommodate the patterns of sleep and mood that is our Granddaughter. Heather works tirelessly for families including sending emails late at night after her long day with clients. I appreciate all her communication & suggestions & input, she is amazing. She has made such a difference to our family way of life. We are all a lot calmer & happier & our Granddaughter is learning how to communicate her feelings and manage her emotions better. We are so grateful to Heather & REACH & grateful that this wonderful organization was recommended to us.
PBS Parent
Our consultant brought excellent ideas, strategies to improve the quality of life which will impact not only our son but the whole family.
PBS parent
You have also showed us that our feelings of frustration are normal and that things will get better.